April 23, 2023
Blog
Uncategorized
6 mins read
Here's What Real Repair Shops Have to Say About PartsTech…
With thousands of happy customers our team works hard day in, and day out, to help drive efficiency for repair shops and increase sales among the 28,000 parts distributors participating on the PartsTech platform. But you don't have to take our word for it, we recently surveyed dozens of shops to get their honest feedback about how PartsTech helps them run their business and how integrated parts ordering increases productivity and sales for their local wholesalers.
Key Takeaways from Our Shop Survey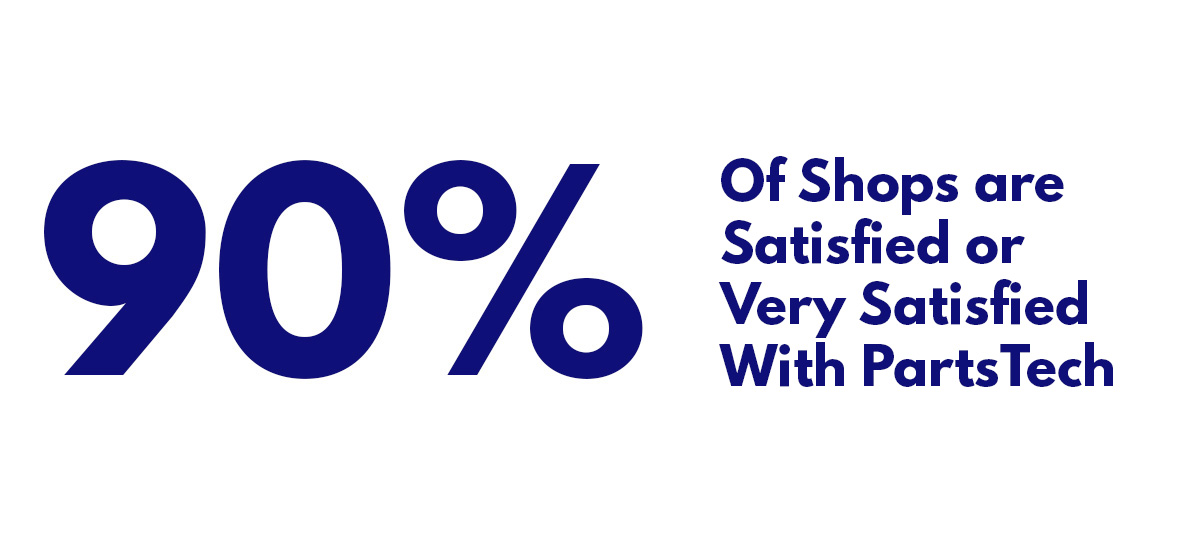 90% of shops reported that they were satisfied, or very satisfied with parts ordering on PartsTech
A majority of shops indicated that they would order more parts from a supplier if it was on PartsTech.
A majority of shops indicated that PartsTech makes running their shop easier.
A majority of shops indicated that PartsTech helps to make their shop run more efficiently.
A majority of shops indicated that PartsTech helps make their shop more competitive in today's marketplace.
Here's What Real Customers Say That They Love about PartsTech.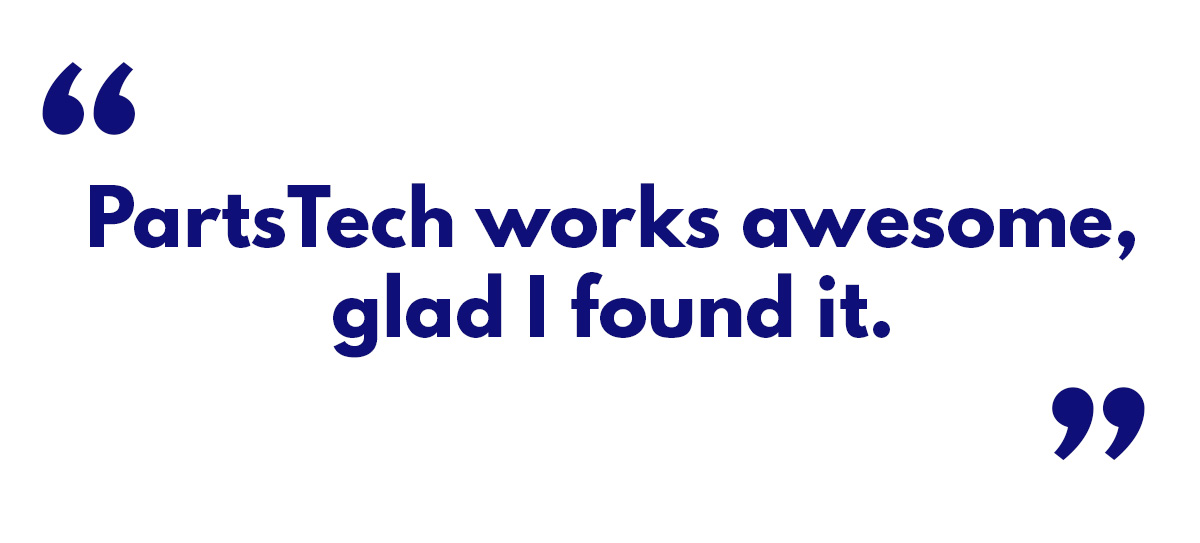 We asked our customers what they love about PartsTech. Here are some of those responses!
"[We love] the ability to search multiple vendors simultaneously"
"PartsTech integrates directly with our shop management system"
"It's simple to order from our supplier without making phone calls"
"It's easy to order with PartsTech"
"PartsTech works Awesome, glad I found it"
"PartsTech works well and saves me from having multiple tabs open for each of my suppliers"
When Asked "What Features of PartsTech Do You Find Most Relevant" Here's What Our Customer Had to Say.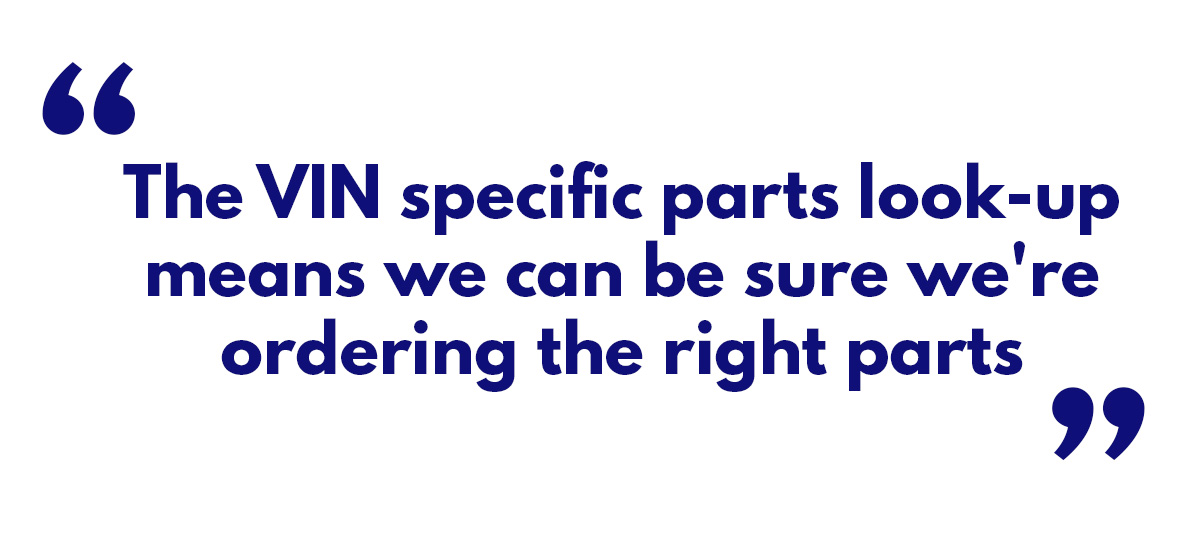 "PartsTech integrates with our Shop Management System"
"The VIN specific parts look-up means we can be sure we're ordering the right parts"
"Images, diagrams, parts specs, and product info are most helpful"
"Ability to estimate much faster"
"It's online and keeps us from waiting on the phone"
"PartsTech's filtering, and the ability to order hard to find parts from vendors outside of our usual network when in a pinch"
Create a FREE PartsTech account and join the thousands of happy customers today!
Already have an account? Log in here or click the "log in" button at the top of this page.
But Wait There's More!
Our Shop Highlights interview series speaks one on one with shops about industry trends, what it takes to run a successful shop, and most importantly, how PartsTech fits into their business. Here's what shop owners across the country are saying about PartsTech. Be sure to check out the full blogs linked below.
One Shot Auto, Enterprise, AL.
Here's what Damon Hughes, Owner and Operator of One Shot Auto in Enterprise, AL had to say. Check out the full interview here.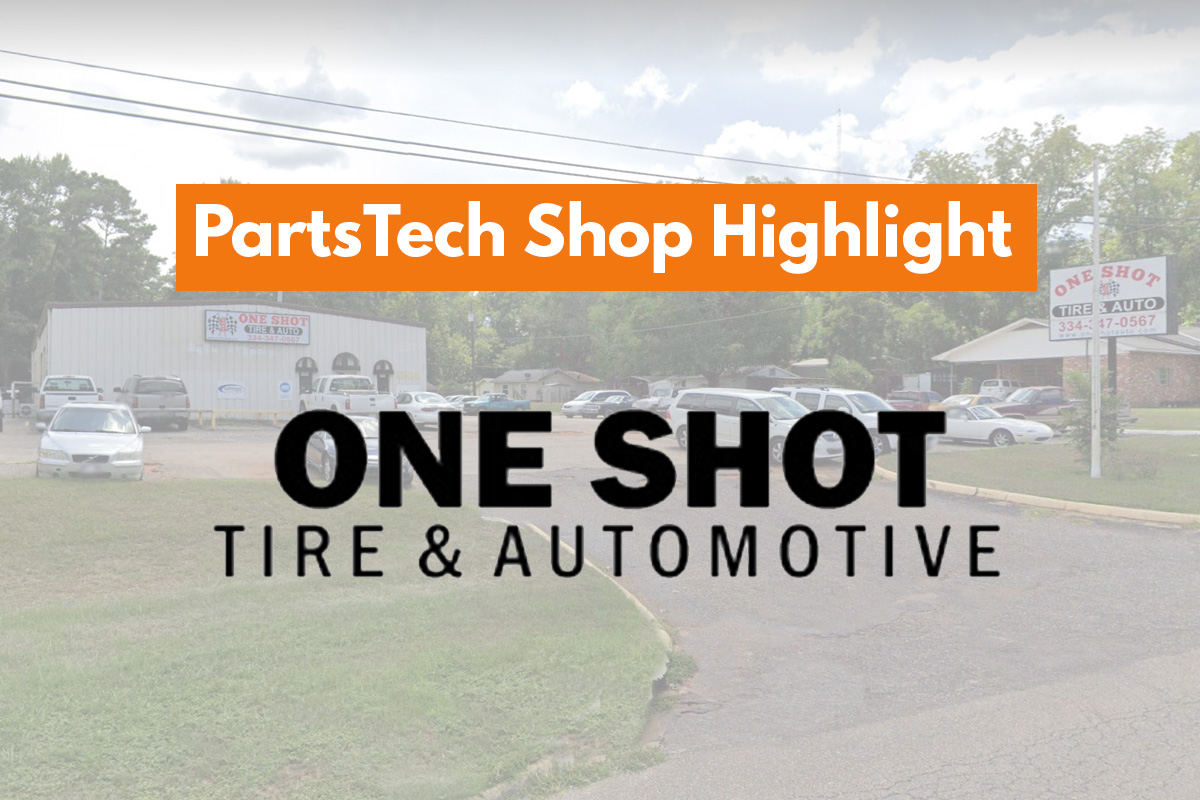 What was it like ordering parts before you got on PartsTech?
"Very slow, our shop management system at the time had parts ordering built-in, but it was a bit of a hassle. You'd have to open up each supplier individually. So you'd open up O'Reilly's to see if they had it, and when you could get it. Then you'd have to close that catalog and open up AutoZone's catalog to see what brands they had in stock. From there you'd have to try to compare apples to oranges and make the best choice for the customer. 5,000 clicks later you'd be done with the estimate. There was a lot of room for error."
How has PartsTech changed the way you order parts?
"Now if I'm hunting down an ACDelco part I can look at 5 vendors at once and see who can get it to me the fastest, or who has the best price for that part. So now I can make the best choice depending on what the job calls for or what the customer calls for."
"It gives me options. I can quickly compare parts and in 3 or 4 mouse clicks I'm done. I can submit the parts back into my management system and move on. Plus, if none of my local vendors have it, I can see who does have it in the country, pay for it with a credit card and get it shipped in."
How long does it take to find parts on PartsTech compared to how you were ordering before.
"Probably 30 seconds to a minute. It used to take 7 -10 minutes per RO on average with our old system. "
East Hill Tire, Kent, WA.
Here's What Rob Albrecht, co-owner of East Hill Tire Point S located in Kent, WA. Check out the full interview here.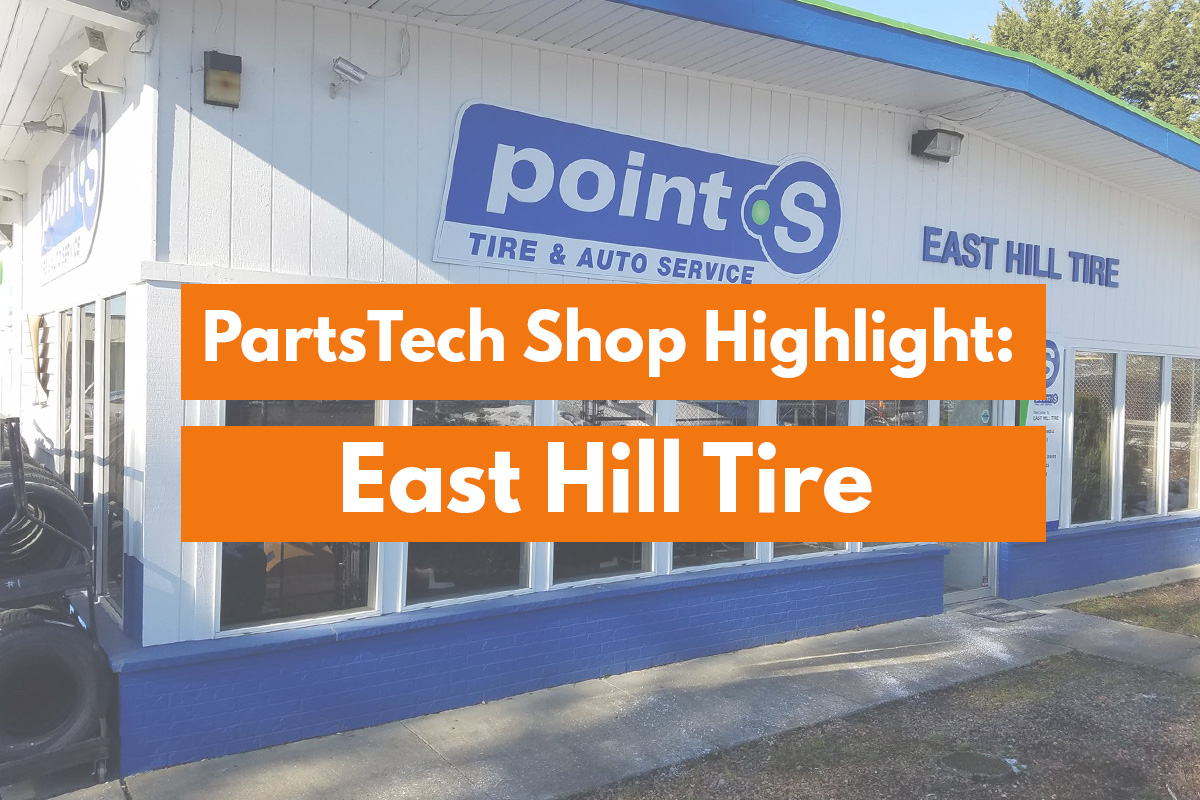 How does PartsTech change the way you order parts?
"PartsTech has been a total game-changer in terms of speed. We can build a really complex estimate in seconds."
"Everything is really easy to find in PartsTech, I just type in a keyword and all the related parts will pop up. I can build a front brake job in 3 clicks then hit a button to add those parts to the estimate."
"It saves us a lot of time, if you add that up over a day or a week it's a major difference."
What was it like before PartsTech?
"We used an older piece of software built into our management system. It was great when it first came out but over the years it's really slowed down. I initially thought that it was a problem with our computer system but even after upgrading it's still extremely slow and pretty inefficient actually. It just really hasn't kept pace with the technology."
How long would it take to find parts for an average RO before you switched to PartsTech?
"Depending on the size of the job it used to take several minutes to build an estimate. One issue our old system had is that you could only look up parts one category at a time so if you're building a job that requires several different parts you have to repeat the process for each part and that takes quite some time."
So what are you waiting for? Get set up on PartsTech today!
PartsTech is FREE for repair shops! Create an account today.
Already have an account? Log in here or click the "log in" button at the top of this page.
With thousands of happy customers our team works hard day in, and day out, to help drive efficiency for repair shops and increase sales among the 27,000 parts distributors participating on the PartsTech platform. But you don't have to take our word for it