May 21, 2020
Blog
Uncategorized
2 mins read
PartsTech System Updates & News
The PartsTech Team has been adding new features and improvements to the system. Recently we've made the following Improvements…
We now integrate with SSF:
We're constantly working to add more suppliers on our platform and we're excited to announce that SSF is now live on PartsTech! SSF Specializes in European auto parts and provides comprehensive, quality coverage for German, Swedish and British vehicles. Now you can connect your SSF account to PartsTech and search live inventory online from their entire distribution network. For more information about adding your SSF account to PartsTech Click Here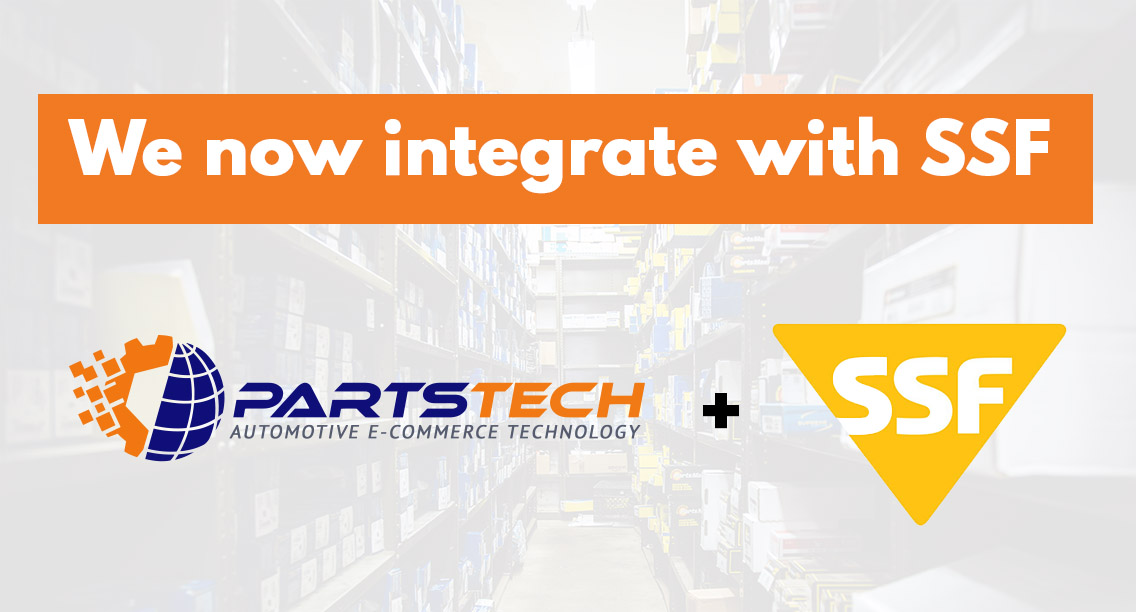 Updated Stock Ordering:
Stock orders have long been a feature of PartsTech. We've recently given the whole user interface an update as well as added some back-end tweaks to make everything faster and easier to use. PartsTech stock orders allow you to quickly refresh inventory of commonly used parts like oil filters and wiper blades in your shop. Additionally, you can now place stock orders through AutoZone.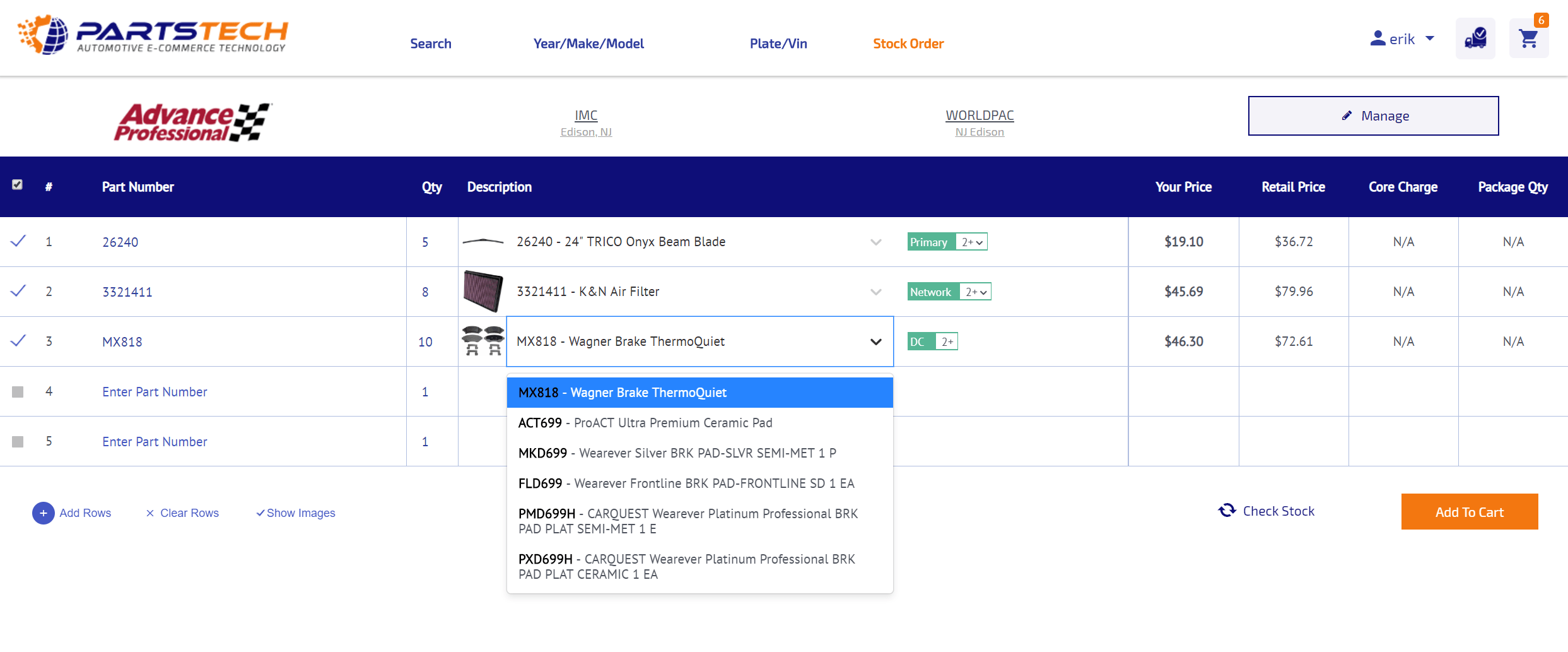 Improved supplier interface for smaller screens and tablets.
Did you know that PartsTech works on all of your devices including smartphones and tablets? Since PartsTech is web-based you can go to partstech.com on any device with an internet connection. We see a lot of shops using tablets in the repair bay to compare images of the parts on screen to the parts still on the vehicle. Recently we've made a UI update to make it easier to toggle between suppliers on smaller screens and tablets. (Highlighted below in red)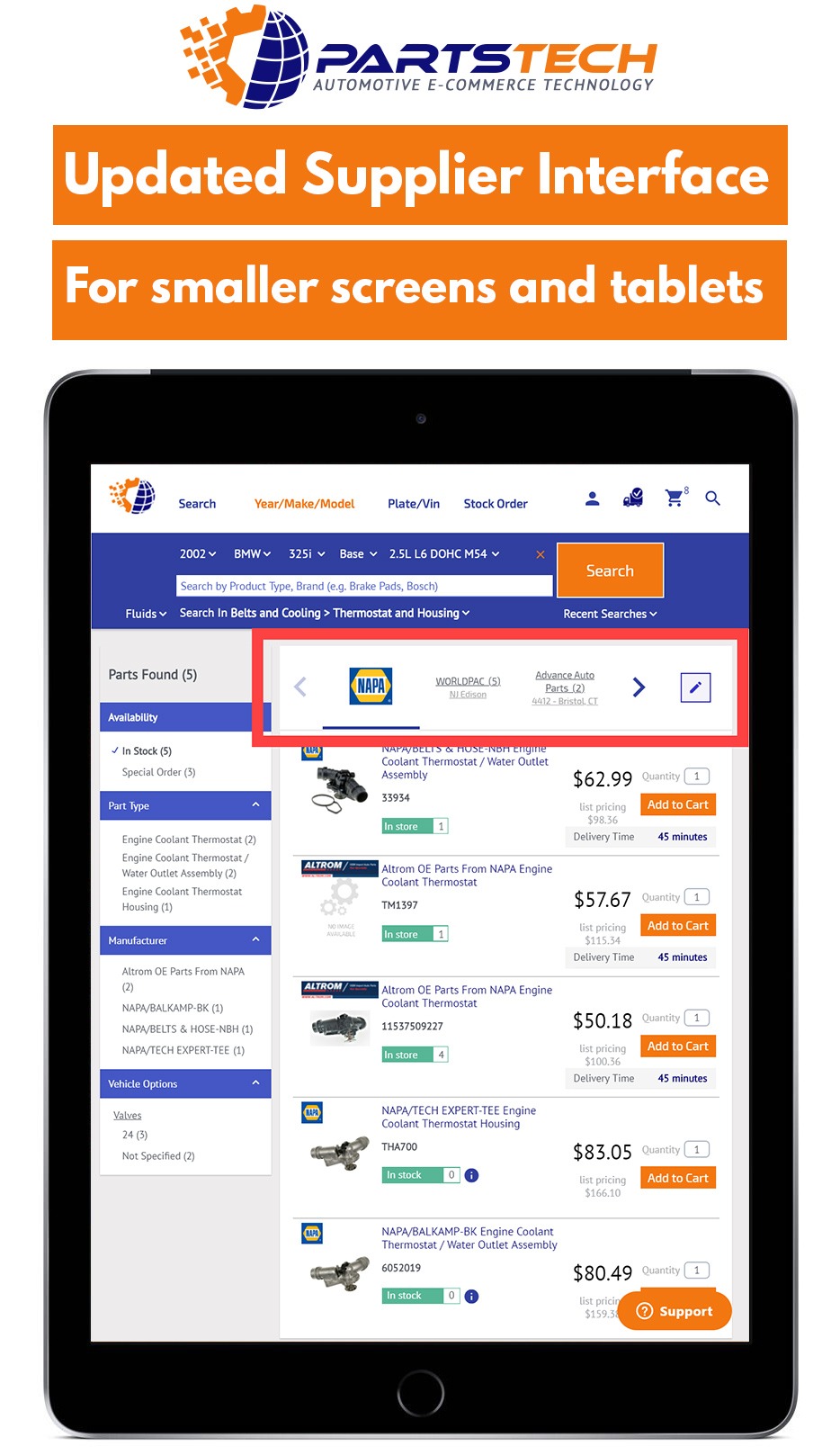 New Shop Management Systems Integrations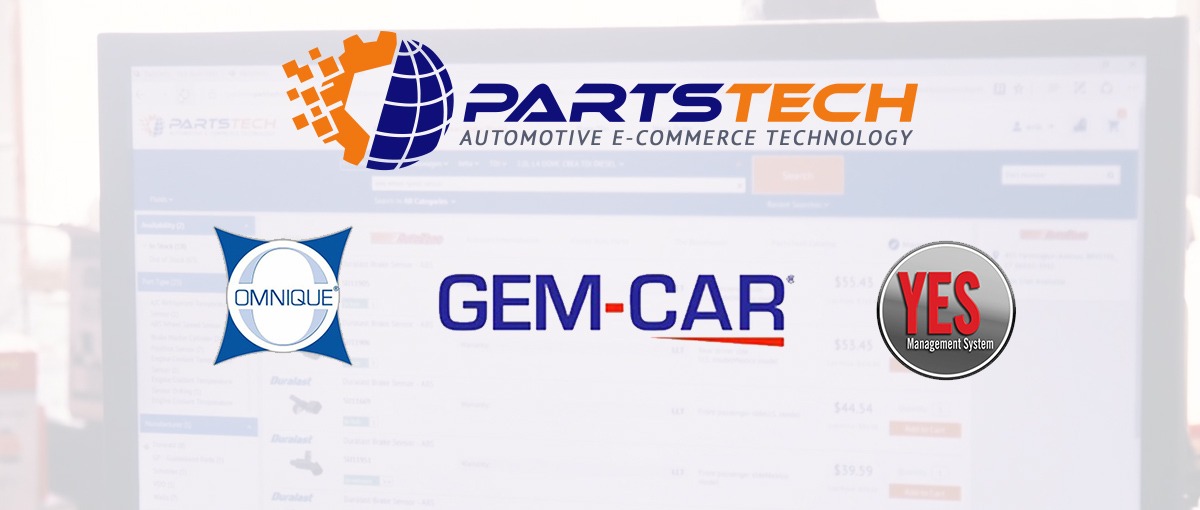 The list of shop management systems that integrate with PartsTech is growing fast. Here are a list some of our recent integrations. If you are running any of these systems in your shop, please reach out to your management system provider for more information on how to integrate PartsTech.
For a full list of our current Management system integrations click here.