September 30, 2021
Blog
Uncategorized
4 mins read
September 2021 System Updates & News
The PartsTech team has been hard at work adding new features, supplier integrations, and improvements to the system. Here are some of the things we released this month.
Ken Smith Auto Parts Is Now Available As a Supplier On PartsTech!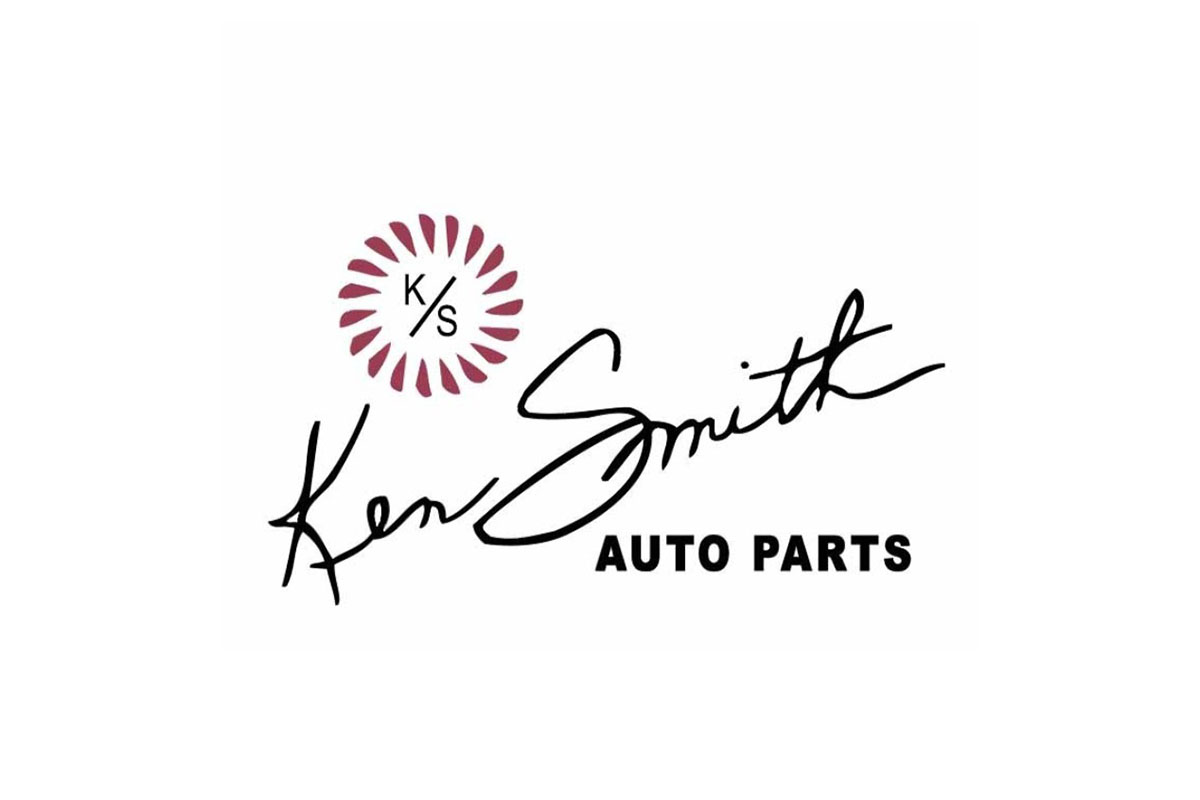 We're excited to welcome Ken Smith Auto Parts to PartsTech. Ken Smith Auto Parts is a locally owned and operated parts supplier for the professional installer. Ken Smiths Auto Parts has over 50 years of experience serving family-owned repair shops, vehicle fleets, national service chains, and dealerships.
Their customer service staff are experts in finding the correct parts for your repair. They offer quick delivery and a huge selection of original equipment and aftermarket brands. They also sell tools, shop equipment, and supplies. If they don't have the item you need locally, their special order department can get it fast.
Adding Ken Smith Auto Parts to your PartsTech account is easy. For a step-by-step walkthrough, you can check out our Knowledge Base guide here. 
Product Updates
New: 1-Click Filters!
Search filters now apply instantly with 1 click! Previously on PartsTech filtering search results involved selecting the filters you wished to apply, and then clicking "Apply Changes." If you wanted to remove a filter you would need to uncheck the box and click to apply changes again. In our continued efforts to reduce clicks and boost speed, we've made it so that filters automatically apply with 1 click!
Clear the clutter and find exactly what you're looking for in seconds. When you click to add or remove a filter your search results will instantly reflect your changes across all of your suppliers.
New: User Profiles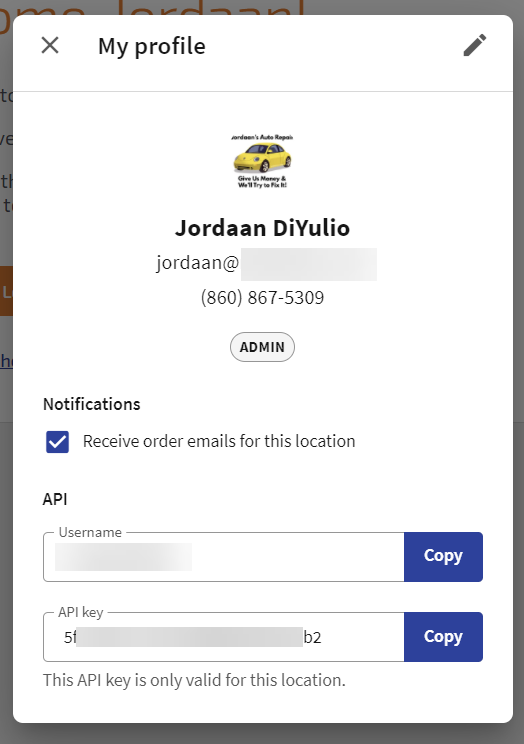 Our new user profile allows you to add a shop logo and gives you quick access to your API Key, and order email preferences. To access your profile, click on the left menu and then click on your user name. Be sure to upload your shop's logo to get ready for some exciting updates coming soon.
To access your full profile click on the left menu, then click "Profile." Here you can edit your information and upload a shop logo.

News & Events
ASTE 2021
Last weekend PartsTech exhibited at this year's Automotive Service & Technology Expo, in Cary, NC. Presented by the Independent Garage Owners of North Carolina (IGONC). ASTE is one of the largest automotive aftermarket events on the east coast!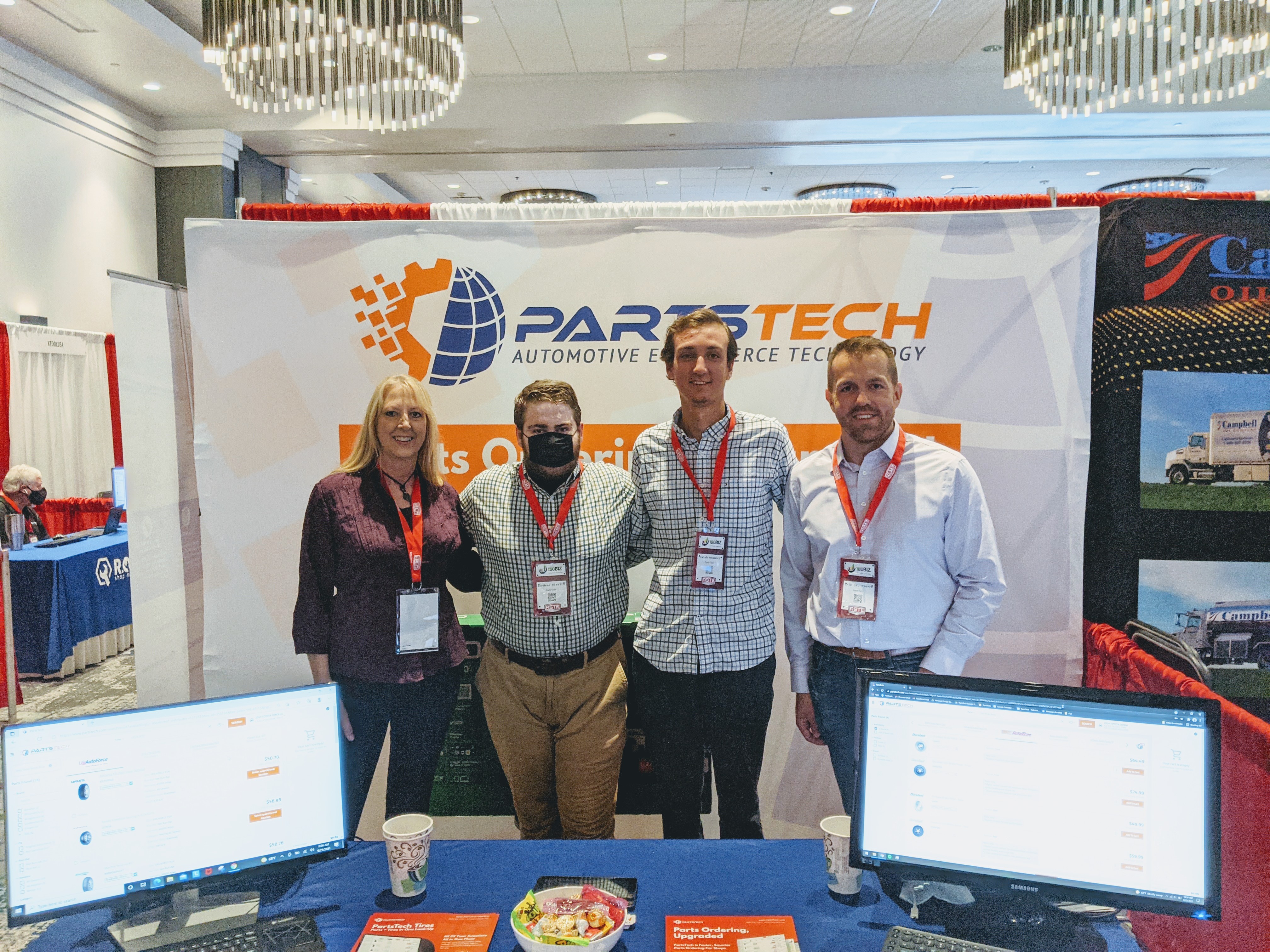 Thank you for stopping by our booth and taking the time to talk shop, and share feedback with us! A special thanks go out to all our current customers who stopped by the booth to say hi! Thank you for your overwhelmingly positive and constructive feedback.
We hope to see you again soon at another in-person event, and at ASTE 2022!
PartsTech Goes LIVE on the ASOG Podcast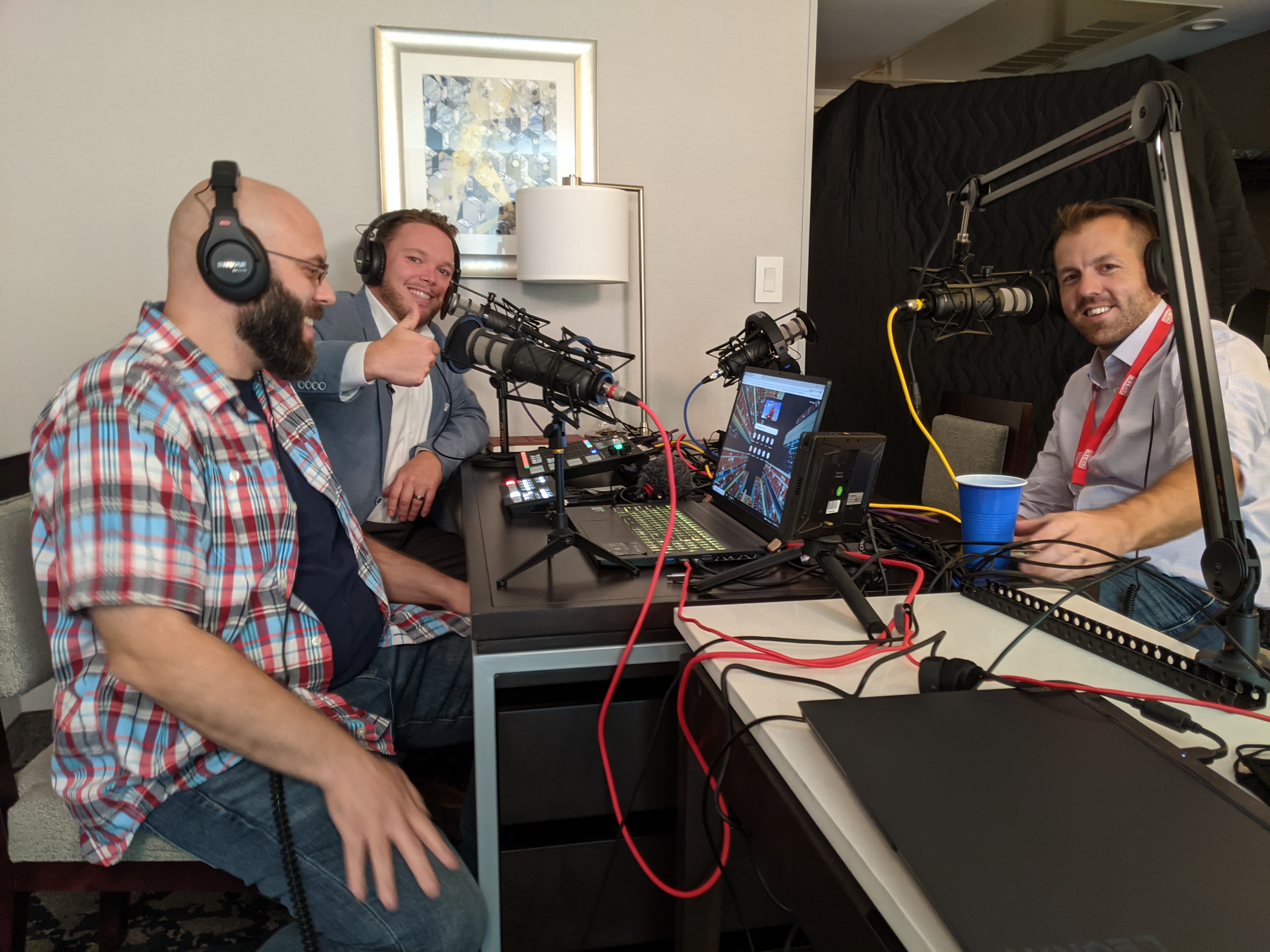 We sat down with Lucas Underwood and David Roman of The Auto Shop Owners Group (ASOG) Podcast LIVE at ASTE! The ASOG Podcast is where shop owners have frank and open conversations about their struggles in managing the constant changes and challenges this unique industry brings. Lucas and David (both PartsTech users!) invited us to sit in on an episode of their podcast streamed LIVE from ASTE. Check out the episode below, and be sure to check out The ASOG Podcast, available on Apple Podcasts, Spotify & More!
Check out PartsTech's Episode of The Auto Shop Owners Group Podcast on YouTube
Integration Updates
See Inventory at More Local NAPA Locations on PartsTech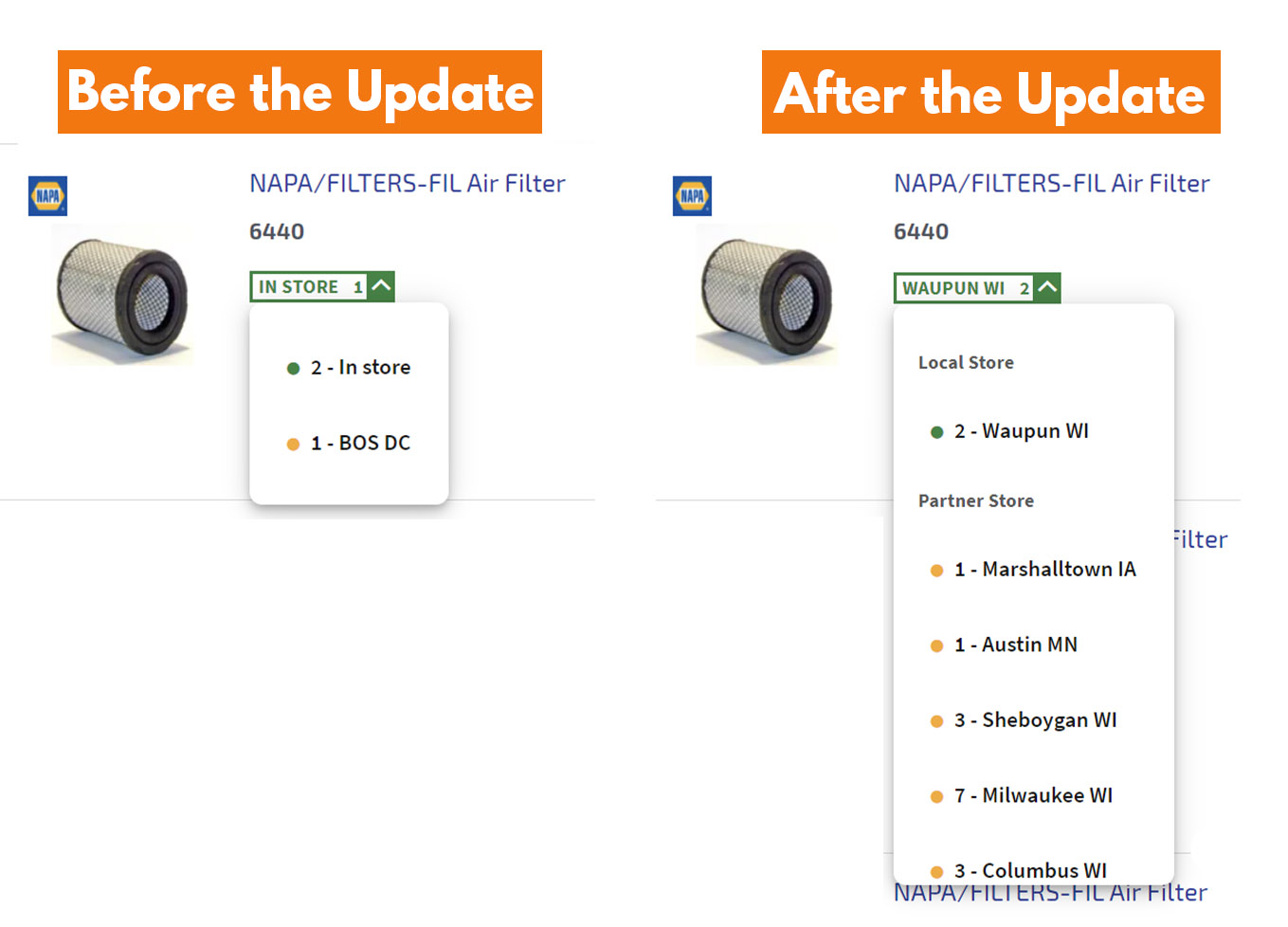 PartsTech now displays inventory at alternate NAPA Auto Parts locations near you! With this update, availability on PartsTech should more closely match what you're used to seeing in NAPA PROlink.
Previously on PartsTech, NAPA searches would display the stock at your primary location (local store), and at the nearest DC (Distribution Center.) When you placed an order that was out of stock at your primary store, the primary store would source that part from either the DC or another local NAPA location (partner store.)
Now PartsTech will display stock at all other NAPA locations near you (partner stores). Get a wider view of where your parts are coming from by checking stock at all nearby NAPA Auto Parts locations as well as the DC in one search. Your order will still be placed to and managed by your local store, but you'll have a better idea of where your order is coming from, and when it will arrive so you can better plan your day.
The PartsTech team has been hard at work adding new features, supplier integrations, and improvements to the system. Here are some of the things we released this month.